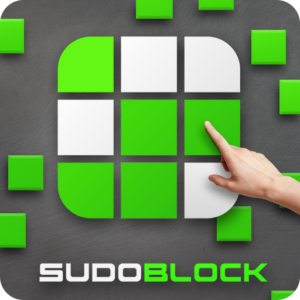 ---
Title: Sudoblock
Release date: 21-09-2022
Platforms: HTML5
Genre: Puzzle
Price: € –
Developer: Denda Games
languages: English
---
THIS PUZZLE GAME WILL make you work

!
Introduction 
It's very simple to start a game of Sudoblock and have some good results in the first minutes, but after a couple of moves the challenge will start. Work your way up to a high-score without getting stuck in the Grid. Do you have what it takes to keep you head cool? Try it out!
Based on real succesful puzzle-game 
Sudoblock is comining gameplay from 2 of the most succesful puzzle games ever made: Sudoku and Tetris.  In this 9×9 grid your goal is to fill up squares of 3×3 and full horizontal and vertical lines. Each square and line will give you a bonus. The game is giving you random puzzle pieces and you have to keep a free spot at every stage, because you never know what's coming.
Characteristics 
Combine Sudoku with Tetris

Free to Play HTML5 game

Rewarded advertisement and Pre-roll ads integrated

More than 2 milion gameplays per month