press release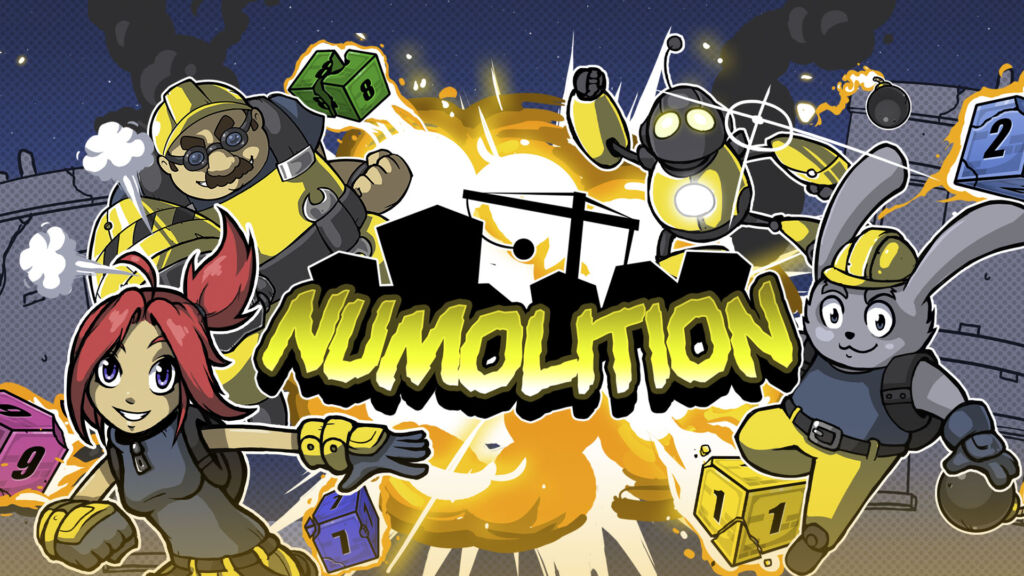 New explosively addicting puzzle game launched for Nintendo Switch
Denda Games and Q42 release Numolition today
Hengelo, March 23, 2023 – Numolition is available for Nintendo Switch today, an explosively addicting puzzle game starring Anique and her crew of demolition experts. With its unique, clever gameplay, cast of wacky characters and comic style, Numolition is a real blast for the whole family!
Numolition is made by the creators of several other successful puzzle games, Q42. The Dutch game publisher Denda Games is now releasing the game on the Nintendo Switch. The game is easy to learn but hard to master, so it's incredibly addictive.
Mind-bending levels
Numolition is educational at heart and a fun challenge for all ages. Your job is simple: flatten as many constructions as you can by setting up, adding up and blowing up the numbers 1 to 9 through loads of mind-bending levels, bonus challenges, endless towers and other unlockable game modes that offer endless replayability.
iCulture: "Love child of Threes, Comix Zone and Super Puzzle Fighter. With explosions."
Gamer: "Would play this over something like Candy Crush any day."