New Denda Games Release for Nintendo Switch: Color Your World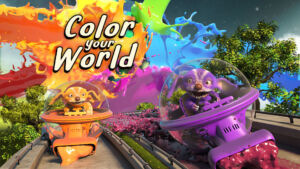 Denda Games is proud to announce that Mindscape has released the Nintendo Switch Game: Color your World on May 20th at the Nintendo e-shop.
This game is an inhouse Game Development of Denda Games which will be released worldwide by Mindscape. The release of this game is a great step of Denda Games, proving the flexibility and power of Denda Games to succeed in the creation of new business Denda Games had to take after the shutdown of the retail in Belgium and The Netherlands at the start of the COVID-19 Pandemic.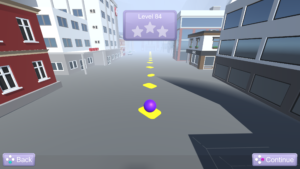 Together with our other new activities, Game Consulting and digital publishing, Game development has become a major focus of Denda Games in 2020, and will play a large part of their activities in the years to come. Development of games will be done both inhouse together with freelance game developers, and with external studios where Denda Games will act as the producer.
At the moment, several games for various platforms are in development, we will inform you on short notice about these games, once the time is right.
This Game 'Color your World' is based on the highly successful hyper casual game 'Roller Splat' for mobile. The game is fully optimized for the Nintendo Switch and updated with the most important feature; Multiplayer Mode.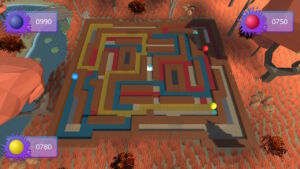 Please visit the Nintendo eShop, to play our demo:
https://www.nintendo.nl/Games/Nintendo-Switch-download-software/Color-Your-World-1967490.html