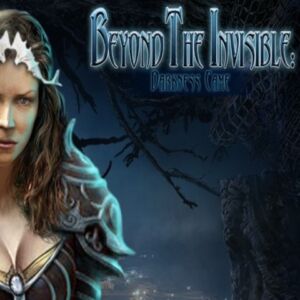 ---
Title: Beyond the invisible; darkness came
Release date:21-02-2018
Platforms: Steam – drm free
Genre: hidden object, adventure
Price: € 9,99
languages: English, Dutch, German, French, Italian, Spanish, Russian
---
Do you have what it takes to play this creepy hidden object adventure?
Play this Hidden Object Adventure Game with strong characters, old style cartoonish graphics, a bonus chapter, and a sublime story line which will enchant you to the end. Take the role of a persistent detective, solve puzzles, play minigames and unveil the secret of the people of this magic location.
Some unexplainable abductions have recently taken place in Gateville. Guide the persist detective in his search to clarify what is happening in this town. When night falls, visitors are not welcome anymore in this dark town. Discover why people are 'gone in a second' from the streets of Gateville, without anyone witnessing the kidnapping. An unusual chain of things are happing, are you in time to solve the puzzles and rescue the town from his downfall?
By finding several items in each level, you will unveil the secret of Gateville. You have to solve Hidden Object levels, as well as mini games and puzzles. The right items are the key to solve this mystery adventure. Enjoy the story and the beautiful scenes of this great Hidden Object Adventure Game.
Check out the screenshots